Are you in the process of creating leads? Thinking of the ways to generate leads for your business? Can't able to get an idea? No problem. You're in luck. This is because; there are several numbers of ways are out there for generating leads.
Amongst all, creating leads via social networks is really a great and effective way. Especially, creating leads via LinkedIn is simply great and nice.
Are you ready to generate leads via LinkedIn? If yes, then your decision is absolutely correct. Yes, you can successfully generate leads via LinkedIn.
It is one of the effective platforms for both B2B marketing and lead generation. In this article, we're going to discuss five lead generation activities that you do on LinkedIn on a regular basis.
I'm sure; these opportunities will help you to reach out and build a relationship with your clients directly. In this way, you can build trust with your clients. And, let them know you via LinkedIn. It is very important to build trust with them before you start a conversation with your clients.
If you make the mistake of pitching your product, then you're going to lose the opportunity. Not only you will lose your opportunity, but also, you'll lose the future opportunities that your prospect to do with you.
In order to generate leads, it is important to have a right to the conversation with your potential prospects. LinkedIn is the best place to make a conversation with individuals. Yes, it allows you to have a one-on-one conversation with individuals.
5 Badass LinkedIn Lead Generation Ways to Fill Your Sales Funnel on Fire!
Here are five valuable lead generation opportunities that will help every business owner, sales professionals to generate leads.
Connect with your Ideal clients directly:
This is the first and best opportunity to generate leads via LinkedIn. LinkedIn is the best place to have strong communication with your ideal clients.
If you're looking to connect with your market, then LinkedIn is the best place to start. Moreover, LinkedIn allows you to connect with people you know personally. Check whether you are connecting with your clients from your desktop browser. By this method, you can send a personal message to your friends.
Here is how to connect with your clients effectively by using LinkedIn…
At first, start with your Email contacts.
Find your school friends and connect with your colleagues.
Check the "people you may know" section in a frequent manner.
Find groups and join with groups.
When you use LinkedIn in a correct manner, you can directly access your ideal clients.
Send Content to your hot prospects:
With LinkedIn, you can stay top of mind with your hottest prospects and this is one of the second unique marketing opportunities that LinkedIn provides to you.
Do you know about hot prospects? Hot prospects are nothing but the people you really want to remain in touch with. And, it is important to monitor and continue to follow up with the hot prospects. You must stay in contact with some of your hottest prospects on LinkedIn on a weekly basis.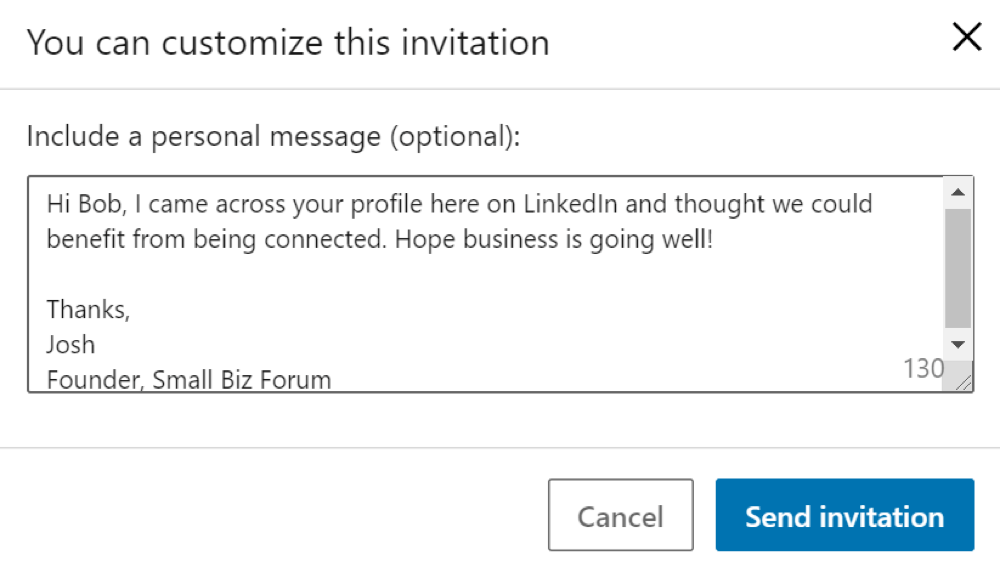 If you've found an article that the hot prospects should be interested in, then send it to the hot prospects with a short note saying you thought of them when you saw this.
It is very important to share valuable content with your hot prospects so that you can maintain a good position on your topic and in the minds of your ideal prospects and clients.
You must completely avoid sharing anything that is very self-promotional. Keep in mind that you are using content to help your hot prospects along their buyer's journey, not to close the sale in just a single step.
Expand the reach of your content:
Do you hear about the LinkedIn Platform here before? If yes, then you're in luck. LinkedIn Publishing platform is very easy to use and it allows you to reach your hot prospects. Moreover, this is a perfect way to generate leaders.
You can also reach a new audience by using the LinkedIn publishing platform.
Expand your network and engage your ideal clients:
You may hear about LinkedIn groups here before and those LinkedIn groups offer several marketing opportunities to you. Post valuable content on LinkedIn.
If you're not able to connect with your ideal customer, then it is best to send an InMail to your ideal clients. You know most of the LinkedIn accounts will come with some InMails per month. It's not a matter of whether you're connected to them or not, you can send private messages to anyone on LinkedIn.
Advertise through LinkedIn:
LinkedIn allows you to advertise your business and also helps you to improve awareness of your company. By using the LinkedIn company page, you can also access another marketing opportunity. LinkedIn allows you to create two types of advertisements at a very low cost.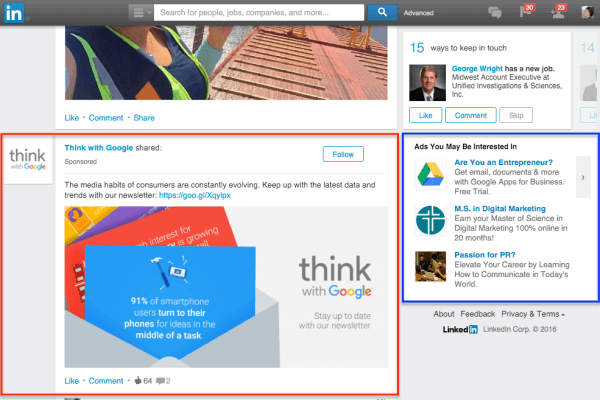 The two types of advertisements are as follows,
Sponsored Content
Text Ads
These two kinds of ads mainly focus on Ideal Customers. Are you trying to land a specific customer? If yes, then target every employee from the company by name.
These are the 5 best LinkedIn lead generating activities that help you to fill your sales funnel. By using these lead generating activities you can easily generate leads in an effective manner.