We're a Results-Driven Digital Marketing Agency.
At Visual Kiwi, our goal is to make our clients' companies exponentially more competitive through web strength. We use the new techniques in digital media, web design and creation to do everything you desire, and we work as a unit to get it done the right way. We are all trying to build a workplace and community that can make our workers the happiest.
We are looking for people who are passionately in love with the internet, a strong perspective on life and a desire to excel in every sphere.
Have we tickled your curiosity level? Go through our website to know more about us.
More than just a place to work
46%
Average Traffic Increase
We Boost Our Clients' Bottom Line by Optimizing Their Growth Potential.
A Place to Grow and Flourish
At Visual Kiwi, our customers are still our top priority.  We deeply believe in building an atmosphere that feels like a home to our employers. Building a healthy corporate culture has always been important to us, and as a result, we have been considered the best among all other digital marketing companies.
Visual kiwi has dedicated its heart and soul towards its clients, as we consider our customers to be the king.
Looking for more services?
"The team at Avada Marketing Consultant is fabulous. They helped us unlock our potential online and offline. We have experienced year on year growth due to their progressive approach."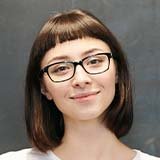 Melissa Dean
Marketing Consultant Expert