Client
testimonials
350
Revenue Driven For
Our Clients
$21,182,299
Subject-matter
experts
10+
210% increase in organic traffic | Organic Food Firm
81% increase in Facebook Campaign | Professional Food Supplier
Visual Kiwi has been a game changer for our website strategy | Motorcycle Manufacturer
18% increase in qualify leads | Property Management Firm
Ready to Accelerate Your Digital Transformation?
Get your Free Proposal, Right here! Right now!
Our team with an expertise in the field of digital marketing comes up with various marketing campaigns for businesses that are desperate to increase leads, phone calls, website traffic and social presence.
Visual Kiwi offers you with plans that can help you roll over in exultation. If you wish to be the most sought after business in the market, get your free proposal and ask us why we are the best SEO agency.
Tech-oriented marketing services for you to build an unbreakable fort.
In a capricious world full of uncertainties, Visual kiwi is well known for its ingenious team of experts who will stop at nothing until they give you a competitive edge over your worthy competitors. Inestimable will be your level success if you partner with us to make your digital presence a remarkable one.
As a front runner in SEO, PPC, Social media, Web design services and many other services we take pride in proclaiming that we are the most proficient marketing agencies in driving qualified traffics, converting visitors into customers and providing our clients with the best services possible.
Get in touch with us to know what sets us apart from the other SEO agencies.
Some Brands We Work With
Driving Digital Results For Our 350+ Satisfied Customers
Proven Performances
Our team of experts are well known for their tireless efforts to keep our clients ahead in the league. We have partnered with Google and Facebook to bring the greatest and latest technology to our clients.
Transparent ROI Tracking
You need not stumble through spreadsheets that are complicated enough to understand. We have the most transparent methodologies for you to evaluate your campaign.
How Visual Kiwi Amplifies Your Campaign Growth?
Leading Digital Marketers
Unlike a few agencies who self-proclaim themselves to be the best, we keep track of the latest design trends and our consistent research on campaigns that impact business goals. This has led to working with numerous clients who are heart-filled with our services.
Transparent ROI Tracking
A traffic-less website is no better than a spineless human. The flow of traffic at a consistent speed can take your business to a whole new height. Making your site visible to the targeted audience and converting them into your customers will be our prime aim. Visual kiwi will do all it takes to keep your business on top.
Measurable Advertising
So what is that which takes the businesses through the ladder of success? Yes, you guessed it right!
The right advertising campaign is the key to all those businesses who pull off the best in the digital platform. Visual kiwi focuses on ROI, crafts PPC, engineers excellent marketing campaigns that give a real impact on the bottom line.
Extend Your Social Reach
Extending connection among the public is necessary as interaction is necessary for the growth of any company. Our team executes the perfect social media management plan that spreads the right message about you to our desired audience.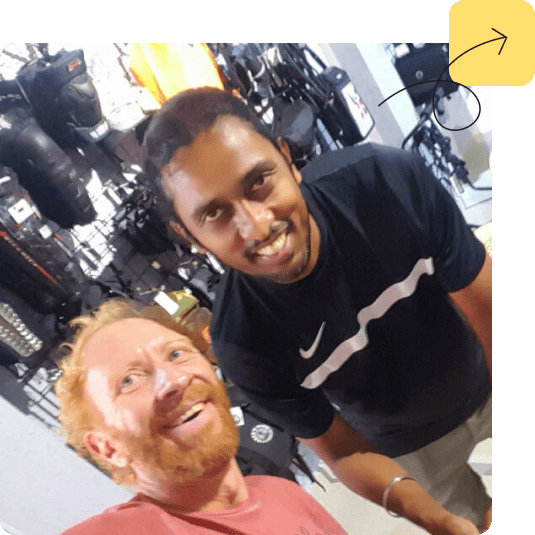 "The team at Visual Kiwi is fabulous. They helped us unlock our potential online and offline. We have experienced year on year growth due to their progressive approach."
By moving to Smart Shopping campaigns, Trek N Ride revenue increased 248% with a 76% higher return on ad spend (ROAS).
Simon Thekkedom
Founder – Trek N Ride
Let's Make Things Happen
Ready to Accelerate Your Revenue? Get your Free Proposal Today!
"Visual Kiwi brought us to the top of Google in record time, providing instant credibility and recognition to our new domain and brand. Much more effective in the long-run than wasting hundreds on Adwords, yielding free targeted traffic and customers on a daily basis. The service pays for itself over the course of a few months and the staff is very professional and easy to work with."
Chris B
Founder, Leading Roofing Agency
Digital Marketing Masters On Staff