Instagram is one of the most sought-after social networks in the world, and we would be sure enough to assume that something is missing from any social media marketer not wanting to use it yet. If you're taking care of the social media aspect of a huge company, a small enterprise, or using it to support your brand, including Instagram ads into your marketing plan is a must!
People love social media platforms as they have got used to seeing and understanding things with ease without much strain. Since we all grew up listening to various tales that spoke about people and incidents. These are those that molded us into the person we are. This is why people love platforms that have the ability to tell them a story that can get them engrossed in it, but being able to gather that information within less time also matters for the people.
The traditional marketing approach has long been a consumer approach rather than a product-oriented approach. With this in mind, it is necessary to not avoid Instagram that can promote your goods/ brand. Also, reflect on their emotions. Take advantage of the opportunity that Instagram provides to stir the emotional dimension of the people towards your brand, and you can have a direct effect on the overall growth of your company from exposure to revenue and draw in more people.
Images are the most entertaining material on any internet platform, with visual posts responsible for 650 percent higher interaction than text-only posts. It seems that Instagram is a perfect forum for you to keep in touch with your followers and keep them coming back for more. Using Instagram to visually test what resonates with your audience can help you improve your identity around the platform.
With more than 700 million daily users on Instagram, companies have a great opportunity to improve their audience base. On Instagram, hashtags are a perfect way to get your posts in front of the right users, but you must make sure to include the appropriate hashtags that the target demographic is already looking for. You may also create tailor-made advertisements to attract many more future buyers if you could spend a little time and money.
Instagram currently has the highest overall level of interaction that exceeds Facebook and Twitter. In reality, it also has a higher brand engagement rate, which indicates that the Instagram audience is more open to branded content than they are on other sites.
The right way is to get people that can collaborate and talk about your brand or product so that others get to notice your products sooner or later through the images and videos that have been circulating on the platform of Instagram. You can also launch discussions using your hashtags and encourage your followers to participate. Connecting with your fans is not just about posting images and videos of your goods you need to interact with them, also, it might be tempting to use bots to comment and like on other posts so that you maximize your views and followers, but there are a lot of reasons not to automate interaction. True dedication is the most critical measure to concentrate on since real interaction transforms into real revenue and loyal customers!
As a tech-savvy marketer, you're supposed to be tracking discussions about your company on all the social media platforms. You need to keep a track of what you're dreaming about on forums, journals, Facebook, and Twitter. But do you know what people are posting to Instagram about your brand?
Whether or not the name is on the site, users can always use it to talk about your goods and services as they do on all social media platforms. They're still posting pictures of items they're purchasing from you, filming videos, and sharing each other's brand material. You can't ignore the suggestions. It is important for you to consider how the brand is viewed by consumers and to recognize brand advocates. Instagram is a gold mine with valuable insights into your clients, so dive into this ocean of chances.
You may not yet be using Instagram as a marketing channel, but your rivals are certainly still using it. So, use the website to track their actions to see how they communicate within their groups. What type of material do they post? When do they post? How much do they post? How are they connecting with their fans? Do they have a running Instagram contest? After addressing these questions, you will be able to learn some of the best practices in your field and define your innovative approach.
With a total target of more than 928 million users, Instagram Advertising is an unbeatable weapon for any social media marketer that wants to promote a product or brand. With access to amazing opportunities and tools, Instagram ads are a successful tactic that is easy to execute. So, what are Instagram ads all about, let us take a detailed look at the information below.
So, What are Instagram ads all about?
Instagram ads are posts or articles that a company spends on to help Instagram feed users get access to their brand information. They may look like daily Instagram updates, but they are still branded and sponsored. They can also have a call-to-action button to push or transform traffic into leads that can lead to revenue.
Some Instagram advertisement forms provide additional features in e-commerce. We're going to clarify those later in this article.
How much do Instagram ads cost?
There is no fixed answer to the question of how much Instagram advertising might cost you. Many aspects affect the cost of your Instagram advertising includes:
Targeting
Ad placement
Ad format
Time of year
A smarter way to look at it is to determine how much you want to invest or how much you want to spend on the outcome. You can do a bit of Instagram ads with virtually any budget.
Types of Instagram ads
Instagram has several ad formats that include:
Image Stories ads
Video Story ads
Carousel Feed ads
Explore ads
IGTV ads
Photo Feed ads
Collection ads
Instagram Shopping ads
Different kinds of ads are used for different businesses and to influence a different set of people.
Image Stories ads
Instagram Stories Ads are the full-screen ads that tend to appear between user posts.
Supported objectives
App installs
Brand awareness
Conversions
Lead generation
Messages
Reach
Store traffic
Traffic
Video Views
Call-to-action buttons
Apply Now
Book Now
Contact us
Download
Get Showtimes
Get Quote
Get Offer
Install Now
Learn More
Listen Now
Order Now
Play Game
Request Time
See Menu
Send Message
Shop Now
Sign Up
Subscribe
Use App
Watch More
With 500 million Instagram users watching stories every day you have a huge opportunity to target a wide audience with Instagram Story ads.
Efficient brands will take advantage of all the capabilities of Instagram Posts, such as incorporating visual effects, facial filters, and texts, templates to create enjoyable and imaginative ads. This helps you to create Instagram Story ads that sound like regular Stories creating a smooth experience for your customers.
Photo Feed ads
Photo advertisements allow social media-marketers to highlight products and services through images that look appealing enough.
Supported objectives:
App installs
Brand awareness
Catalog sales
Conversions
Engagement
Lead generation
Messages
Reach
Store traffic
Traffic
Call-to-action buttons
Apply Now
Book Now
Book Test Drive
Call Now
Check Availability
Contact us
Donate
Download
Get Directions
Get Showtimes
Get Quote
Get Offer
Install Now
Learn More
Listen Now
Open LInk
Order Now
Play Game
Preregister
Request Time
See Menu
Send Message
Send WhatsApp Message
Shop Now
Sign Up
Subscribe
Use App
Watch More
If you're crafting top-notch visual content, then Instagram photo ads are the best way to share it with many more people. Or you can create new content to run as a picture ad.
Video Story ads
Instagram video advertisements take up to one minute to get you a chance to give users a closer look at your brand and the company name. Shorter videos can also be more effective particularly if you have branding in the first few seconds of the ad.
Supported objectives:
App installs
Brand awareness
Conversions
Engagement
Lead generation
Messages
Reach
Store traffic
Traffic
Video Views
Call-to-action buttons
Apply Now
Book Now
Book Test Drive
Call Now
Check Availability
Contact us
Donate
Download
Get Directions
Get Showtimes
Get Quote
Get Offer
Install Now
Learn More
Listen Now
Order Now
Play Game
Preregister
Request Time
See Menu
Send Message
Send WhatsApp Message
Shop Now
Sign Up
Subscribe
Use App
Watch More
Carousel Feed ads
Carousel advertising lets users scroll through a series of photos or videos using the call-to-action button to connect directly to your brand website.
Supported objectives:
App installs
Brand awareness
Catalog Sales
Conversions
Lead generation
Messages
Reach
Store Traffic
Traffic
Call-to-action buttons
Apply Now
Book Now
Book Test Drive
Call Now
Check Availability
Contact us
Donate
Download
Get Directions
Get Showtimes
Get Quote
Get Offer
Install Now
Learn More
Listen Now
Open Link
Order Now
Play Game
Preregister
Request Time
See Menu
Send Message
Send WhatsApp Message
Shop Now
Sign Up
Subscribe
Use App
Watch More
Collection ads
Instagram Selection advertisements provide a persuasive e-commerce feature so that, the consumers have the option to buy items directly from your website in other words when users click on the ad, they are led to the Instagram Instant Experience Storefront.
Supported objectives:
Catalog sales
Conversions
Store traffic
Traffic
Call-to-action buttons
Instagram Explore ads
Explore is the Instagram screen where people end up finding new content and profiles to watch. More than half of the Instagram users have access to the Explore area every month.
Supported objectives:
App installs
Brand awareness
Conversions
Engagement
Lead generation
Messages
Reach
Traffic
Video Views
Call-to-action buttons
Apply Now
Book Now
Book Test Drive
Check Availability
Contact us
Download
Get Showtimes
Get Quote
Get Offer
Install Now
Learn More
Listen Now
Play Game
Preregister
Request Time
See Menu
Send Message
Send WhatsApp Message
Shop Now
Sign Up
Subscribe
Use App
Watch More
Instagram Explore advertisements do not feature in the Explore grid or the theme networks, instead, the advertisements will appear when anyone clicks on an Explorer picture or video.
IGTV ads
Instagram recently revealed that it would start selling IGTV ads. As this is a brand-new development, the specifics of how IGTV advertisements would operate is not clear yet will operate are not transparent, but video producers will earn 55 percent of advertising revenue.
If you are up for Instagram Shopping, you can run the Instagram Advertising shopping list. Instagram Shopping Advertisements can send shoppers straight to the product details tab of the Instagram app. They can then order through your mobile website.
 Choose the best Instagram ad type for you
To know the best type of Instagram ad type that would do good for your business you need to evaluate the amount of output you require at the end. The assumption and a clear-cut idea on your end goal are that which helps you choose the right Instagram ad type for you.
It's important to be intentional about the format of your ad. To help, there's one big question you need to answer that will help you decide.
What's my target?
Start by evaluating the marketing plan for social media. Then sit down and set some smart yet strategic targets for your Instagram ad campaign. Then take a look at the market priorities that each Instagram ad format serves. Dream of how they can specifically help your goals. Often think which styles of content are better tailored to your organic Instagram feed.
After you've posted a couple of Instagram ads, be sure to check Instagram Insights to track your progress. You should then monitor and change your choice of ad form to refine your Instagram advertisement plan over time.
How to advertise on Instagram?
There are two different ways you can run your commercials on Instagram. The most ideal approach to accomplish this is just to support a current post legitimately inside the application. In any case, the methodology that gives the most adaptable choices is to make an Instagram advertisement utilizing the Facebook Advertising Manager.
Start with the least complex of decisions:
Follow the Step by step instructions to promote on Instagram directly from your application. The most ideal approach to dispatch promotions on Instagram is by underwriting a current article on your Instagram profile. On the other hand, while you have a post that is progressing admirably and getting a ton of association, advancing it inside the application is a quick, basic approach to draw in a lot more individuals.
You will require an executive to do this. Chances are that you are utilizing an individual profile or don't have an Instagram account yet. You might also not have connected the Facebook Business Page to your Instagram account, then you should do so by now. Pick a current Facebook profile or make another one.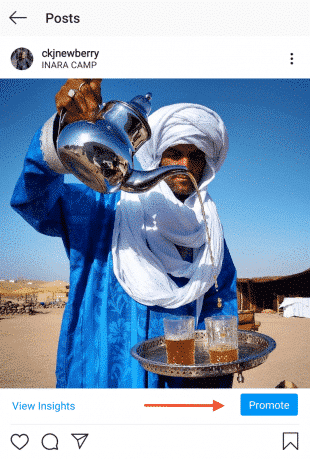 Next, you are expected to decide your target audience so that you choose the people who can see your advertisement. Tap the promote button This is it! You will follow the advancement in the Promotions tab of your Instagram profile.
Instructions to promote on Instagram utilizing Facebook Ads Manager
It is a known fact that Facebook owns Instagram, certain processes for these two media networks are all around adjusted. This implies that you can utilize the Facebook Advertising Manager to make promotions that are run on Instagram. You can likewise choose the target audience and track the output level from your advertisements. If at all you don't have a Facebook page is it mandatory you make one by now. As you know it is one of the primary necessities to have a Facebook page.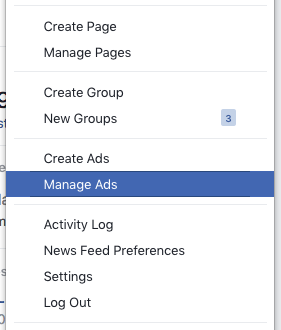 Step 1: Choose your objective
To begin, go to Ads Manager and click +Create.
There are two distinct processes that you can browse on to assist you with, in making an Instagram promotion, which strolls you through the specific advances you should take to make a common Instagram promotion. Speedy Creation gives you more control in making your Instagram promotion. In case you're more experienced and have made Facebook advertisements previously, you can tap the Switch to Quick Creation catch to utilize this work process.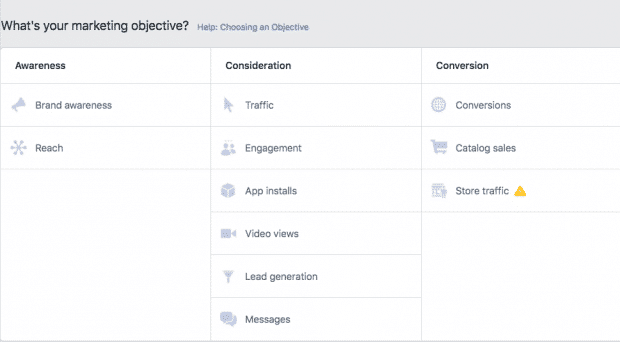 Brand awareness: Helps increase familiarity with your business or products among clients who haven't known about you yet.
Reach: Shows your promoted posts to relevant individuals that could be interested in your products.
Traffic: To bring a greater number of people into your site.
App installation: to get people to install your application, use them, and provide relevant feedback on it.
Engagement. To increase the interaction level of people in your posts. This indirectly brings more targeted people into your space.
Video views: This helps you gain enough views on videos you have been producing lately.
Lead: Helps generate leads and improve the business.
Messages: Get clients to reach you as they require your guidance.
Conversions: Drive deals and sign-up changes on your site or application.
Stage 2: Identify your audience
The following stage is to choose the people you need to focus on through your advertisements. Since Instagram is claimed by Facebook, your approach ought to be broad enough for these to work out positively past common segment data like age, sexual orientation, and area. Identifying the targeted group of people based on a few demographic factors will be helpful for Instagram to generate your ad to those people that are truly interested in availing of a similar product or service.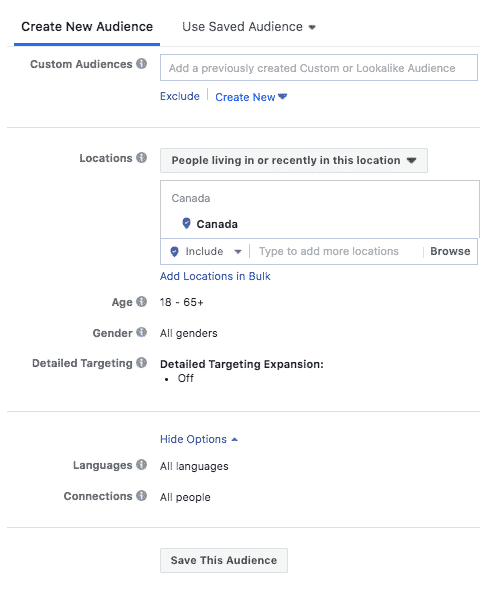 Stage 3: Select your ad placements

Here you have the luxury to choose where your promotions will show up on Facebook and Instagram. You'll have two choices in this case: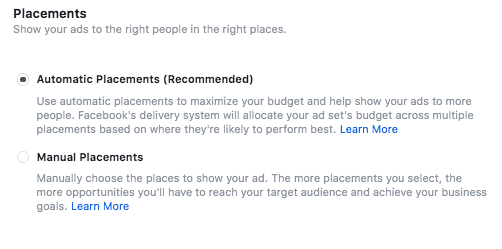 Automatic Placements. Your promotions will appear to your crowd any place there, probably this is going to perform best.
Manual Placements. You'll have the option to choose where your advertisement shows up. For instance, you can restrict your advertisements to just showing up in Instagram Stories, or just on the Instagram Feed.
Here's where you can alter your arrangement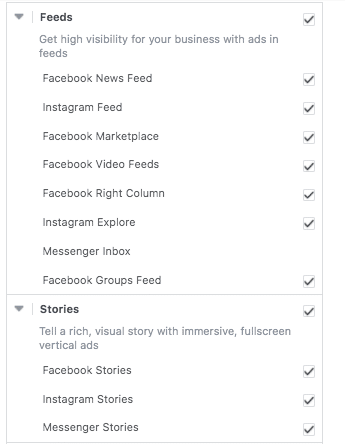 Whenever you pick where you need your promotions to be displayed, it turns out to be an ideal opportunity to pick your financial plan too
Stage 4: Choose your budget and schedule

This part decides the amount of money you need to spend on your advertisement, along with a time frame. You can pick financial plans according to your convenience and requirement. You might have options to choose those that provide you a one-time payment for a lifetime or something that requires you to spend only on particular occasions. You are free to choose anything of your convenience. Facebook Ads Manager likewise incorporates and offers procedure alternatives, which explain how your money will be spent. These might be adaptable, contingent upon your mission objective.
Stage 5: Create your ads

Presently it's an ideal opportunity to make a genuine advertisement. Start by picking the configuration you need to use for your advertisement.
Choose your photos or videos
Craft your promotional post
Pick a payment option
Review your ad
Click Confirm
Instagram ads/promotion tips and best practices

From the write-up above we are sure you have an idea of how an Instagram ad works also you should have by now understood the importance of using Instagram to promote your business and brand. Now that you know what it takes to get your content promoted on Instagram, you also need to know that there is something beyond all the processes mentioned above, which is craftsmanship. Creativity plays a huge role in getting viewers to stop and give a minute to your post.
Here are a few things to keep in mind while you plan on making an Instagram ad.
Know your audience
At the point when you know your crowd well, you're ready to create what they expect and require. That is the reason it's so significant to know your crowd before you begin making your Instagram promoting.
Consider your promotions from your targeted customer's viewpoint:
What benefit does your product or administration offer them?
What do they need and what you have to offer?
Remember their objectives and qualities as you make your advertisements. This is about them and not you.
Use text in the best way possible
A picture speaks 1,000 words and that is something we need to be thankful for, also you must understand the fact that too big content cannot be promoted. The content needs to be short and sweet keeping the time, space, and size requirement in concern. So, it is up to us to choose the right kind of words and demonstrations possible.
Pay attention to what people say
You have to react to remarks and likes on your promotions similarly as you would on your natural posts. Truth be told, it tends to be significantly more imperative to watch out for commitment on promotions since you're probably going to get remarks and questions legitimately identified with the item publicized. Your reaction can lead to bringing in more buyers and see to it that the comments that you respond with are custom made for each person engaging with you. If you come with some kind of comment that seems like a chatbot then there are fewer chances for people to want anything more from you.
Test, measure, and enhance
While you are done promoting your content on Instagram it is high time you start measuring your results. This helps you be encouraged and be sure enough about the fruit born by your ad promotion idea. Otherwise, it is difficult to know where you need to improve and where you have been performing like a pro. Keeping a track of what you have accomplished and what you have not will give you an idea of where you need to improve. This gives you an idea if your photographs or videos are not doing well despite the efforts taken.
From this post, it is clear that Instagram marketing can be useful in ways you can't even imagine.