Introduction to Content Marketing
Content plays a major role in digital marketing. Since from the last few years, content made its footpath and now it's the king. We can say that content marketing is a great alternative to traditional marketing. There are different types of content are existing to reach our audiences. This includes articles, audio, blog posts, case studies, e-books, infographics, newsletters, videos, whitepapers, and much more. Do you think that content helps to reach the right audience? Why not? Great content helps with the marketing and the content is the future of marketing.
You might have heard that traditional marketing is decreasing time-to-time and as a marketer, you should think of a better way. Hence, there comes content marketing. If you've decided to jump into content marketing, then you should be a great storyteller and your story should be great to speak. Why? This is because humans speak only about great stories. Hence, it's best to have a great story for your brand than others. Let's read below to know about the evolution of content marketing and its changes year-to-year.
What is Content Marketing?
Well, Content Marketing is a form of marketing approach which completely focuses on the content. The following diagram describes what exactly content marketing is,
Create (Content) __ Distribute (valuable, relevant, consistent content) __ Audiences
Here,
Valuable – It means that blogs or websites, videos that provide what the customers want.
Relevant – Your content should be useful to the customers and as well as it should meet their needs and interests.
Consistent – Your content should be effective and your writing style should speak and attract customers to read your content.
This strategic marketing approach is followed by leading brands to reach the right audiences and to make conversions or driving them to do some profitable action. Through content marketing, you can reach out to your audiences, and as well as it's a great way to solve their issues.
Content Marketing (Used by Top Brands) – Why shouldn't you?
A recent study shows that content marketing has been used by most marketers. Besides, it's a favorite marketing strategy for some top-leading brands as well. Nowadays, most of the leading brands such as Microsoft, P&G, Cisco Systems, and John Deere use the content marketing strategy to reach the audiences that they want to sell their products and services. Not only it's used by the top brands but also used by small businesses to reach the right audiences to drive profitable customer action. Furthermore, content marketing takes place in one-person shops as well. Why, because it works.
Why Content Marketing?
You might ask that why brands use content marketing. This is because content marketing works and it helps to reach out to the audiences so we can deliver the message that our customers need to know. What does content marketing do for you? Here are some of the key factors of content marketing,
You can get increased sales
Save your cost
Get better customers
In addition to the above, it's quite easy to communicate with customers through content marketing. As we all know that people will turn to search engines for finding solutions to their problems. Hence, there will be a chance to win the consumer's mind if your business is visible on the search engines.
In order to visible in the major search engines, your content should be well-optimized and as well it should be high-quality content.
Is Content the future of Marketing?
Do you think that content is the future of marketing? Why not? This is because content helps for marketing our products, creating awareness of our brand, and much more. But the thing is that your content should be relevant, valuable, and should solve the reader's issues.
Is it Possible to do Marketing without Great Content?
The next question for you is "is it possible to do marketing without great content". It doesn't matter that which type of marketing strategy you follow. But, it's good to include content marketing as one of your marketing strategies. The following list explains the role of content in all forms of marketing.
1.Social Media Marketing:
In the social media marketing strategy, the content marketing strategy is becoming a major part and it comes from social media marketing.
2.SEO
SEO is the Search Engine Optimization. Search engines reward websites or business that comes with high-quality and unique content.
3.Press Releases
PR strategies help to address the issues that your readers care about.
4.PPC
PPC is the Pay per Click and if you to make PPC work, then you should create useful content.
5.Inbound Marketing
Do you think that content will be helpful in inbound marketing? Yes, of course. It plays a prime role in driving leads and as well as traffic.
6.Content strategy
It is becoming a major part of most content marketing strategies.
What are the goals of content?
Do you think that there are some goals for creating useful content? If yes, you're almost right. Here are some content goals to know:
Load and customer conversion
Creating Brand Awareness
Upsell
Passionate Subscription
Retention and loyalty
These are some of the reasons for creating content and distributing it throughout the internet.
History of Content Marketing
As we all know that starting from small to big brands started telling stories to attract customers. Here are some of the examples,
The first content marketing strategy was identified a really long time ago, approximately in the 4200 B.C.
4200 B.C.
In the year 4200 B.C., cave paintings have been discovered in some places like Spain, Malaga, and some seal-like images were found in Neanderthals which shows the original proof of communication through content.
1732
In the year 1732, Benjamin Franklin promotes his printing business by publishing Poor Richard's Almanack.
1801
Later in the year 1801, Paris Bookstore named Librairie Galignani started following some content marketing strategies to enhance its business. Some of the strategies followed by them include the creation of original books, the opening of the reading room, the publication of articles from influential authors in its own newspaper.
1835
In the year 1835, a newspaper called "The New York Sun" became the most circulated newspaper in the world. This newspaper became more popular after started publishing a series of articles related to the scientific discovery of life on the moon.
1861
In 1861, a great magazine so-called American Bee Journal was launched by Samuel Wagner and still, this magazine is publishing nowadays.
1867
After 1861, a magazine called "The Locomotive" debuted by the company named "Hartford Steam Boiler Inspection and Insurance Company". Did you know? These days, this company is called the longest-running magazine in all over the countries and this magazine is still published today under the same name "The locomotive".
1882
In order to spread the benefits of electric lighting, a magazine called "The Edison Electric Lighting Company Bulletin" has been published in the year 1882.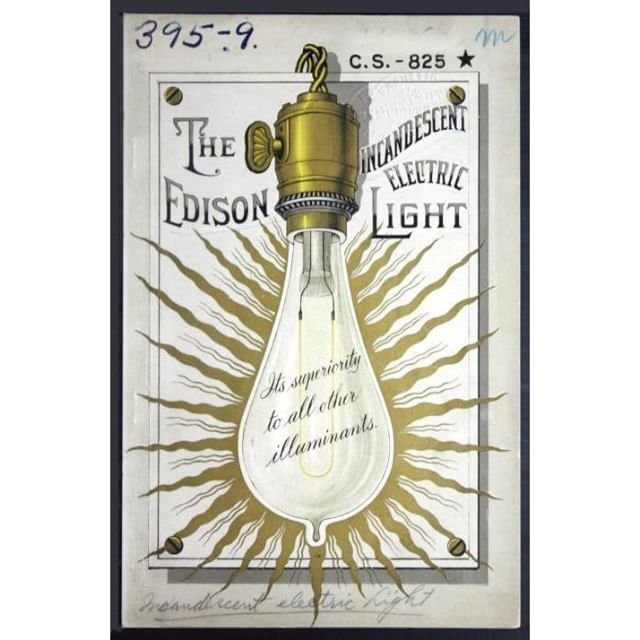 1887
Later in the year 1887, a popular magazine called "Scribner's magazine has been created by Charles Scriber's sons in order to provide information about the lives of the most famous authors of the publishing companies. The Scribner's magazine competes with the two monthly magazines such as Harper's Monthly and Atlantic Monthly. And, the main aim of Scribner's magazine is to generate more sales of its books.
1888
In 1888, "Johnson and Johnson Company" aimed to start publications for the informational needs of the doctor. The name of the publication by the Johnson and Johnson Company is called as Modern and Methods of Antiseptic Wound Treatment. Moreover, in order to share more helpful articles, there are two more publications have been launched by the Johnson & Johnson Company.
1895
John Deere has been introduced to a magazine so-called "The Furrow". This magazine is publishing in 40 countries and 12 different languages. This magazine is still publishing in countries and has a circulation of 1.5 million.
1900
In the year 1900, Michelin has been developed the guide called "The Michelin Guide" which is a 400 page guide. This is the best guide which is helpful for the drivers to find lodging while traveling and as well as to maintain their cars.
1904
In 1904, Jell-O launches and distributes some free copies of its first recipe book under the name of "Jell-O Recipe Book", which contributes to the Company's sales of nearly $1 million by 1906.
1924
The world's largest radio program launched by Sears to help farmers stay informed during the reduction crisis. And, the content has been supplied by the Sears Roebuck Agricultural Foundation.
1930
This is the year which gives birth to the "Soap Opera". This year, Procter & Gamble had a partnership with the brands named Duz & Oxydol to produced radio content.
 1968
In 1968, a popular magazine called "Weight Watchers Magazine" was founded and it's considered one of the best consumer magazines which are distributed to people through newsstands and supermarkets.
1982
In the year, Marvel and Hasbro teamed up together to produce the comic book under the name of "Real American Hero" and as well as the TV series which is based on the G.I. Joe action figure. This makes the G.I. Joe into a household name.
1987
LEGO Club Magazine (previously known as Brick Kicks magazine) which is launched in the year 1987 by LEGO.
1994
Nowadays, we can't imagine the world without the internet, right. In 1993, the first commercial website called "The Whole Internet Catalog" launched by O'Reilly & Associates.
2000
This year, a revolutionary eBook (Unleashing the Ideavirus) has been offered by Seth Godin. This eBook is still considered as one of the best all over the time. Besides, this eBook has been downloaded by users over 1 million times.
2001
In 2001, BabyCenter bought by J&J from eToys.
At the same time, Penton Custom Media which was founded in Cleveland, Ohio has been started to use the term "Content Marketing".
2004
In 2004, Sherwin-Williams launched a magazine called "STIR" in order to target commercial interior designers and architects.
Moreover, Magnum Opus Awarded debut for celebrating exceptional content marketing, and nowadays, it is popularly known as Content Marketing Awards.
2006
We have already discussed that content can be in any form such as Text, Videos, Infographics, and so on. In order to drive more traffic and increase sales, Blendtec uploaded a video under the name "Will it blend?" on YouTube. This video has received over 235 million views and got 910,000 subscribers.
2007
These days, OPEN Forum acts as a key resource for a small business and it was launched in the year 2007 by American Express.
2008
In 2008, a content site for teen girls was launched by P&G which is named BeingGirl.com. Besides, it is considered to be 4x timed better than other similar traditional media campaigns.
Along with this, another great book for content marketing "Get Content Get Customers" has been released. This book is considered to be a great book for content marketing.
2010
Content Marketing Institute has been started for making its debut.
2011
Makeup.com has been bought by L'Oreal and has been relaunched as a content platform.
Later in the year, the largest content marketing-focused event "Content Marketing World" annual conference has been launched by CMI and Chief Content Officer Magazine as well.
2012
In 2012, Joe Chernov has been awarded as the best "Content Marketer of the Year" and he is the first recipient of this award.
Later in 2012, Intel debuts a digital magazine "Intel IQ" which focuses on tech culture.
In the year 2012, Kraft increases its marketing ROI than what it gets from its targeted advertising by started focusing its entire marketing department on content.
2013
In 2013, Red Bull Media launched 20 mini-movies and it became more popular all over the world.
2014
In order to create original videos, Marriott International has been launched an internal creative and content marketing studio together with the key influencers.
2014
In 2014, the LEGO movie debuts and introduces the first example of a major-studio film.
2015
The story of Content: Rise of the New Marketing, (1st documentary film about content marketing) debuts in the year 2015.
2016
The UBM's electronics media portfolio has been purchased by Arrow Electronics and it's becoming the first example of a Fortune 500 company acquiring several media companies.
2017
In the year, marketers and sales representatives started working together to create great content in order to increase sales and drive traffic to the businesses.
Conclusion
Here, we have discussed the importance of content marketing and how does it help your business along with its year-wise changes. As we discussed above, content marketing stands up in the digital world and it helps for brand awareness and reputation. Hope you've come to a clear understanding of where the content marketing began and now where we are.
As we have already seen above, valuable and relevant content is enough for a great content marketing strategy. Hence make use of the power of content marketing to increase your sales and drive traffic to your businesses.