How Rankings.io Help Law Firm Get 1st Page Ranking on SERP [Podcast]
It's been a great opportunity to interview Mr. Chris Dreyer, founder, and CEO of rankings.io a digital marketing firm that helps law firms rank on page 1. Talking to Chris Dryer has helped us understand the strategies that have helped him survive amidst the pandemic and unfortunate situations that have posed difficulties for many across the globe.
Here are the questions that were generously answered by Mr. Dreyer and we were humbled to hear his ideologies.
What Is It that has Kept You and Your Firm Steady and Safe Despite the Pandemic and Other Unfortunate Series of Incidents that Have Impacted the Globe's Economy?
Warmth and flexibility are the components that work in such circumstances. Being flexible on payment terms and being warm and kind to the team that has been working with us is the key. Being a nice person that is empathetic enough to understand our stakeholders' situation helps people stay with us. This is what keeps the empire that we have built from breaking into pieces.
Many businesses had to leave the market because of the situation outside, but the strategies that we followed during this time have helped us be alive and strong despite the unfortunate series of events that have been hitting the economy worldwide.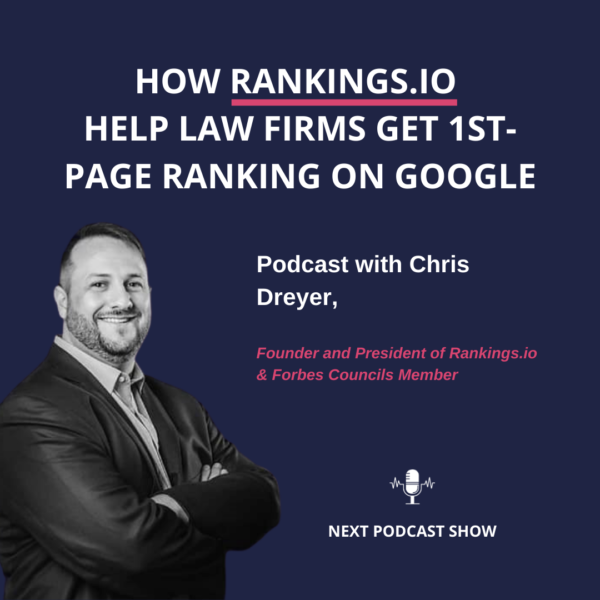 How Do You Decide on What Content Is to be Created for a Client?
One of the benefits of niching is to have a very keen awareness of the best keywords in your industry. We don't need to have a new editorial calendar or a new content calendar every time. Being in this industry has helped us already identify all those and keywords and topics that might come into play. Not that new keywords and topics wouldn't get added to our already researched bucket full of a keyword. But we don't have to start from scratch each time we come across a new client because we already are aware of the keywords and topics that work well.
How Do You Measure the Content Quality and the Results?
Measuring content quality is a little bit of an art and science put together.
In my opinion, which is also a bit contradictory, the worst thing you can do is to re-model the number.1 ranking content or write content similar to it, because that content is already ranking. So, in my opinion, good content always has a unique framework. The other aspects such as content duplication etc. are Google's job to take care of.
We Believe Every Successful Business Has its Unique Way of Doing Things, What is the On-page Practice that has Helped You Come this Long?
A lot of our fulfillment and a lot of our products are with strategic partners. Our link building, local SEO, the technical and production work is with them. Our onsite department is all in-house. It's our largest department. The thing that makes us different is the amount of optimization that goes into each page.
We are not following all external links, we are making sure the sub-headers are highly optimized and we are very particular about our permanent links, and all the best practices that you hear. What makes us stand out compared to the others is that we take care of everything that might be considered that little.
How Do You Classify Tags and Organize Your Keywords?
It is certainly a funnel, on top of the funnel would be the aspects regarding broad awareness, middle of the funnel would be about questions and doubts that they have about certain aspects, in our legal industry the middle of the funnel would be about the common question they ask about law, and the bottom of the funnel would be their practice area pages, essentially their sales pages, and what we do is not focus on just one area. If your focus is just on the sales pages that are on the bottom of the funnel, then it is going to make your link building, editorial, outreach process very difficult.
So, it should start with first identifying your prospects and creating contents that are similar and related.
How Do You Find Keywords with Low Competition and a High Conversion Rate?
we just believe in approaching even the hardest of the keywords in the most unique manner. So, we are not afraid to target any keyword. Maybe there is a certain level of ego there that comes into play (laughs) but we don't care about keyword difficulty.
What Are Your Link Building Strategies for Businesses that Have Come up Newly?
Let me give you a rounded approach since there is a lot that goes into this. Most individuals look at link building as they think of acquiring links as just a matter of authority. Specifically, we look at our niche, if we can get a niche link, we don't care what the DR is if it is highly relevant and niche related, we want it.
The second is the territory, yes, we look into niche geography and then we look into link authority which everyone looks at, as we want the strongest links. Another unique approach of ours is that, say for example if you want a link from wall street journal, you could write a 200-word article but we choose to write a 2000-word article because wall street journal is a huge site, and even a 200-word article with DR- 80, 90 may be filtered out, so we want our content to rank as a result it has more authority and can pass more authority back to us.
So, There Are So Many PBN's Disguising Themselves as Guest Post Outreach Providers, What Would You Like to Say on that?
My opinion is a bit different on this, I don't care if it is a PBN disguising itself as a guest post outreach provider as long as they give importance to quality, if they can add value to the people and the google then why not consider them, even if they operate from the same IP. The quality that they might add to us matters more than anything else.
How Do You Find the Right Piece of Content for Outreach Campaigns?
That's a big challenge in our industry, as it has a lot to do with statistics since that's one of the best forms of linkable assets for guest outreach. We have done surveys to create unique linkable assets. The statistics have to be compelling and interesting and that helps in outreach.
How Are Guys Structured Internally?
We are divided by 4, making it our four pillars- marketing, sales, finance, and service. Marketing is attraction, sales in the acquisition, finance is where we focus on the concept of profit first, and service is for results. under the services or products that we offer, we are primarily composed of strategists and project managers besides our on-site department, we have got a wide span of control which consists of the content department that works with our strategic partners, we have an onsite department, technical SEO department, local SEO department, and a link building department.
What Is Your Process of Upselling? Convincing the Customers to Take Up Something Better than What they Have been Taking up Earlier.
Well, that's a huge challenge, it comes back to your pricing model, speaking of which there are three primary pricing models which include selling your services for capacity or hours second is for the output- paying for the articles guests post the links, etc., the third is value-based pricing wherein they pay for the result, and ranking, we do value-based pricing. We provide services within a budget and do whatever it takes to get results. It sounds crazy but this is how we choose to work. Yes, in this case, it puts a lot of pressure on us but this helps us grow.
How Easy is it to Convince the Law Firms to Pay you for the Value of Services Instead of the Leads Generated?
It is very difficult in the beginning; every conversation is a conversation or negotiation of trust. When you are a new business it is very difficult to charge high fees. You also don't have reviews, case studies testimonials, referrals, and referrals are what people love since it gives them a sense of trust. Most of the time people want to sell an introductory offer whether it is a strategy or a blueprint. The reason why it is done is that it helps us develop trust. When they see the report, they understand that you have worked on this particular target that's when conceptual agreement occurs. It is also very powerful for an SEO agency because you have targets and things you are trying to achieve.
So, I would say, the higher the fees, the more importance you would have to place on trust. Not just this giving them result-oriented assurance also matters here- something that says if you don't get your desired results within 30 days you will get your money back. This will help the client place his trust in us. That is exactly why most of the agencies take monthly contracts rather than taking long term contracts because it helps them to lower the barrier to trust.
You might be knowing John Mueller – a Google Webmaster Trends Analyst. He is known for giving his contradicting opinions on various aspects. What would you like to say about this?
It's true, John says one thing and does another. He rarely does talk straight to give you a direct answer. It is annoying for people that seek an answer from him. So, I think most of the time his answers are misleading and confusing which is not good enough for the consumer base.
What Motivated You To Venture into the Field of Digital Marketing?
I accidentally ended up in the field of digital marketing. I was searching how to make money online and ended up coming across a whole bunch of digital marketing courses during 2006 or 2007 I suppose. I got fascinated by affiliate marketing and that's what drove to wherever I am today. So, yes, it originated as a passion in me and here I am doing it on a full-time basis and happily helping the law firms out there.
Oh, So was it a Passion that Turned into a Vision and then a Lifetime Mission? Interesting! So, What According to You Are the 4 Kinds of Skill Sets that an SEO Expert Should Possess?
They should have a deep desire to continuously improve and learn. Should be focused to provide values for the consumers by giving them the best experience. It is also important you surround yourself with a hardworking and committed team if you want to be an SEO expert. Also, should you be having the ability to delegate and elevate?